Hit Abhilashi Foundation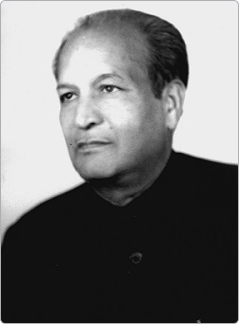 Amar Shaheed Babu Hit Abhilashi ji
Anovus Institute of Clinical Research is an initiative of the Hit Abhilashi Foundation Society. The society is named after Amar Shaheed Babu Hit Abhilashi ji.

Babu Hit Abhilashi ji, besides being a great statesman and political leader was an eminent educationist, a distinguished social reformer and above all a humanitarian par excellence. Education was his field of interest, he was founder member of Sarvhitkari Education Society, founder Chairman of Dev Samaj College for Women, Chandigarh, founder Chairman of Nehru Memorial College, Mansa and founder member of Guru Gobind Singh Foundation. He was involved with the creation of Punjabi University and also the Guru Nanak Dev University and Punjab Agriculture University. Education was his passion, he spent every moment he could spare towards it. On 19th September, 1988 he sacrificed his life serving the people till his last breath.
Vision
To contribute towards India's emergence as a knowledge powerhouse by producing socially, responsible & ethically oriented professionals in an academic ambience which synergizes ancient Indian wisdom with Western thoughts.
Mission
The Foundation aims at producing technical and managerial expertise as per the aims and aspirations of its various stakeholders: students,parents,industry and society. The thrust of the foundation is on producing 'Job Creators' rather than 'Job Seekers' by stimulating innovation and enterpreneurship.

Conceptual Layout - Hit Abhilashi Foundation
Chandigarh Education City
A very prestigious project of the Chandigarh Administration is the setting up of the Chandigarh Education city to make available human resources for the growing economy and for equipping the youth of Chandigarh and the region with the skills required in today's context. The areas, which are being focused upon in the Education City are those that are rare in terms of available talent but which are urgently required in today's context.
The vision of the Administration is that World Class institutions offering high end courses in areas such as Pharmaceuticals, Engineering, Hospital Administration, Management, Media & Mass Communication etc be set up.
Hit Abhilashi Foundation is the only organization selected from large number of applicant institutions, from all over the Country and abroad, to set up a top notch pioneering institution of Pharmaceutical Education & Research.
The others selected for establishing institutions in other areas and domains of education include Fortis Healthcare, Tech Manhindra, Nursee Monjee, Thapar University & Indian Express.